Laser Hair Removal and Numbing Cream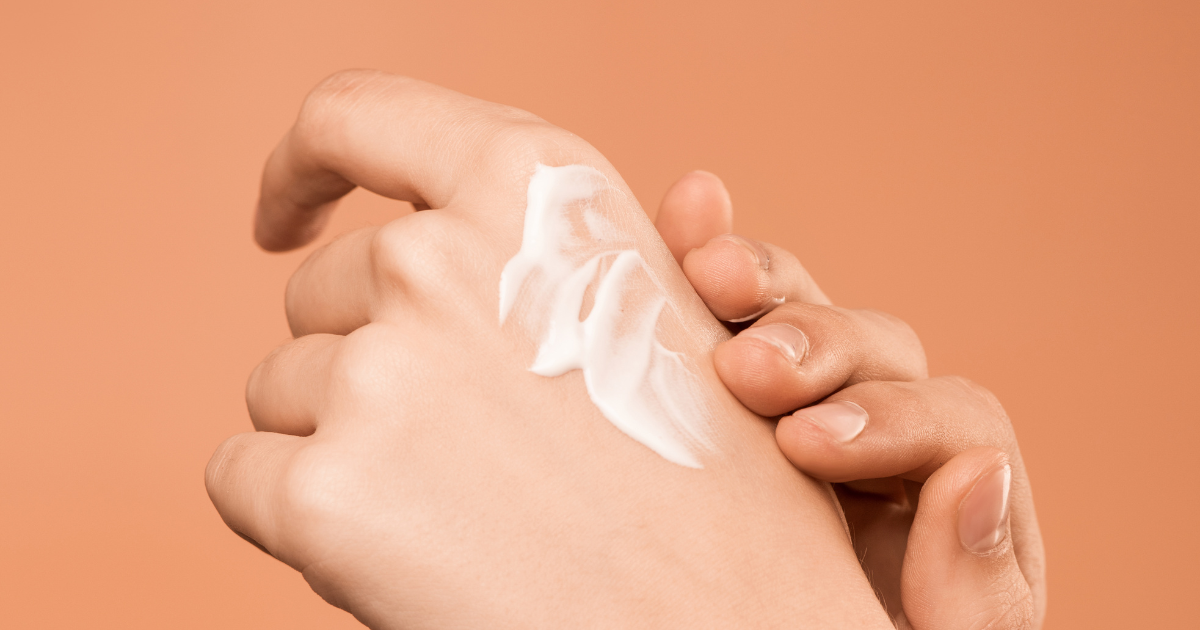 Laser Hair Removal and Numbing Cream
If you are reading this article you are probably either wondering if laser hair removal is painful enough that you might need numbing cream or you've probably experienced your first laser hair removal session recently and just can't tolerate that pain.

At Aesthetic Allure we usually describe the laser hair removal sensation as a "snapping of a rubber band but definitely better than waxing", so yes, it is totally normal for you to be thinking about applying something on your skin to make yourself comfortable. No matter what your situation is, everyone has a completely different pain tolerance. Some people feel absolutely no pain, while others simply cannot tolerate lasers.
But what exactly causes this pain?
In the field of aesthetic lasers, the most effective lasers work by targeting the hair follicle and destroying them with a specific wavelength of laser that results in targeted heat. So in simple terms, laser equals heat, heat equals destruction, destruction equals pain. As the common proverb goes…"no pain, no gain".

Well, not everyone has to go through that pain because numbing cream is the best solution to help dissolve any pain you might have.
How exactly does numbing cream work?
Over the counter (OTC) numbing creams are usually sold at all pharmacies and have the main active ingredient of lidocaine, usually at around 3-5%. This is the legal maximum percentage that can be sold to consumers over the counter without a prescription, and believe us, it is more than enough.

The active ingredient in numbing cream, lidocaine, is a common local anesthetic that works by blocking the transmission of nerve impulses, which helps to prevent pain signals from being sent to the brain, and just like that no pain.
How do I prepare for laser hair removal using numbing cream?
At Aesthetic Allure, we recommend that our clients apply a thin layer of numbing cream 30-40 minutes before their laser hair removal procedure and wrap the areas applied with the cream with plastic kitchen wrap.

We know wrapping your body with kitchen wrap might sound weird but it helps increase the effectiveness of the numbing cream by a process known as occlusion. This process helps trap moisture in your skin leading to faster absorption of the numbing cream.
What type of numbing cream works the best?
We usually recommend using a water based numbing cream with little to no extra ingredients.

Water based creams absorb faster and can be found to purchase at our location.
Are there any side-effects to numbing cream?
Before applying any type of medication make sure to consult with your doctor first as in some cases lidocaine creams can cause allergic reactions, nausea, and dizziness.

It's very important to follow the directions provided by your healthcare provider and on the label of the cream to avoid any complications.

It is also important to note that you should avoid buying anything stronger than 5% on the market. This is the legal limit and anything stronger than that needs to be prescribed because higher percentages lead to significantly stronger side effects.
Numbing Cream Precautions
Individuals who should definitely not use numbing cream, or should use it with extreme caution under the guidance of a healthcare professional, include those with:

Allergies: Individuals with known allergies to the active ingredients or other components of the numbing cream should avoid using it.

Skin Conditions: People with certain skin conditions like eczema, psoriasis, or dermatitis may be at higher risk of adverse reactions and should consult a healthcare provider before using numbing cream.

Neurological Disorders: Those with neurological disorders or a history of seizures should use numbing cream cautiously, as some ingredients can affect the nervous system.

Blood Disorders: People with certain blood disorders or those taking anticoagulant medications should consult a healthcare provider, as some numbing creams can affect blood clotting.

Infections: Avoid using numbing cream on areas with active infections, as it can potentially trap bacteria beneath the numbed skin, worsening the infection.

Always prioritize safety when considering the use of numbing cream and consult a healthcare professional if you have any doubts or specific health concerns.
Final Thoughts
In conclusion, laser hair removal can be painful, depending on your pain tolerance and with each laser hair removal session the pain should gradually decrease due to the hair follicle becoming smaller and smaller. However, if you still cannot bear the pain of laser hair removal, then you are more than welcome to apply numbing cream before your treatments, just make sure you consult with your doctor first!



© 2023, Aesthetic Allure & Laser Hair Removal INC. All Rights Reserved - *Aesthetic Allure does not provide any medical advice, treatment or diagnosis.